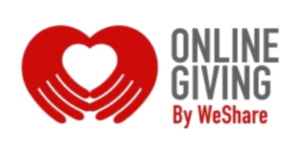 WeShare is an online giving tool that can easily and safety manage your donations to the parish.
It can also be used to make a payment for RE tuition, School tuition and special events!
Two Ways to get to the WeShare Online Giving Page!
1.  Click here to be taken to the WeShare Online Giving page. 
2. You can now also connect to WeShare online giving by texting the word STAG to 833-694-0460!
3.  NEW!  QR code will take you directly to WeShare!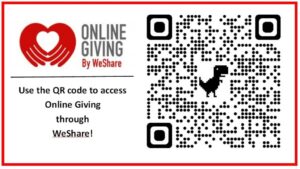 Some common questions about WeShare are:
Q: What is an Online Giving Management System?
A: WeShare, our Online Giving Management System, allows you to manage the donations to your parish efficiently, effectively, and securely. It is an automated means for parishioners to support their church financially through one-time or recurring contributions.
Q: Can I still donate using weekly envelopes?
A: Absolutely. Although Online Giving can replace the use of weekly envelopes, donating through WeShare will not be mandatory and envelopes will still be available.
Q: How do I change my personal information such as bank or credit card account number, mailing address, or donation amount?
A: Once signed up you can make these changes yourself by visiting your church's WeShare Website, or by calling their parish office. Donors can plan their contributions for the entire year—or they can change their donation amount online whenever they like.
Q: Which payment methods are accepted?
A: Contributions from checking accounts, savings accounts, debit cards, or major credit cards such as Visa, MasterCard, Discover, and American Express are accepted.
Q: Do I receive receipts for my donations?
A: Yes, all contributors enrolled with WeShare can elect to receive receipts via e-mail.
Our parish stands as a tribute to the many caring people who have contributed to its life and well-being.  Giving to St. Albert the Great Parish supports the work of the parish today and into the future.  Even a modest donation can make a difference.  Contact the Parish Office for more information (937) 293-1191.